Current Giveaway
Subscribe to my newsletter now to keep abreast of my release news, sneak peeks, exclusive content and giveaways. Get a FREE eBook, ROMANCING THE PSYCHIC, just for signing up to my newsletter (download details are on the sign-up confirmation page and welcome email).


Who couldn't use FREE eBooks and $1000? Just by entering the giveaway, you'll receive FREE eBooks. That's right. Everyone's a winner. Enter to win a $1000 Amazon gift card and you'll receive 22 fabulous paranormal romance, urban fantasy, and dystopian books after the conclusion of the giveaway (including my PNR Wicked Paradise). So what are you waiting for? Enter now! Good luck!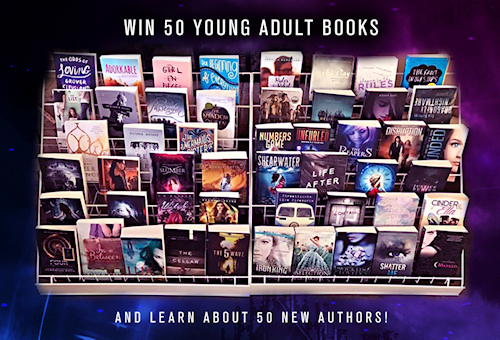 Do you like paperback books? A bunch of authors got together to bring you a YA Big Box of Paperbacks Giveaway! One lucky winner will win FIFTY (50) awesome young adult paperback books! How's that for an epic book-lover's prize?! Giveaway open to international participants.