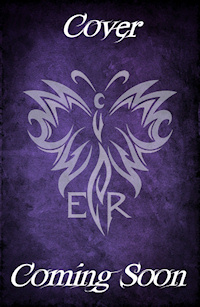 Seducing Darkness
Psychic Justice Book 4
Release Date: Fall 2017 (tentative)
One madman. One Guardian. And the fight for the woman who temps them both.
SEDUCING DARKNESS is Ric McAllister's story (Jake's brother from STEALING TWILIGHT). Clairvoyant Ric meets his match in Lily's best friend, Marisa Meadows (peripherally mentioned in STEALING TWILIGHT).

Mind reader and Psychic Guild lawyer, Marisa adheres to the informal "Guild Girl Code" by not dating Guardians...not dating period, or at least not seriously. What man in his right mind wants a woman who can read his every thought? But she's drawn to Guardian Ric McAllister's handsome charm...especially when their psychic minds refuse to let go of one another. Especially when Marisa needs his help to get rid of the evil tailgating her from San Diego to San Jose.
When Ric has a clairvoyant vision of Marisa setting a house on fire and killing two people inside, he's determined to discover the truth and prove Marisa's innocence. But is she innocent? And can he learn the truth before she destroys his mind...let alone his heart?

Ric's visions are never wrong. So who is seducing the darkness? Ric or Marisa? Find out in SEDUCING DARKNESS, tentatively scheduled for release Fall 2017.